Cuckold Fantasies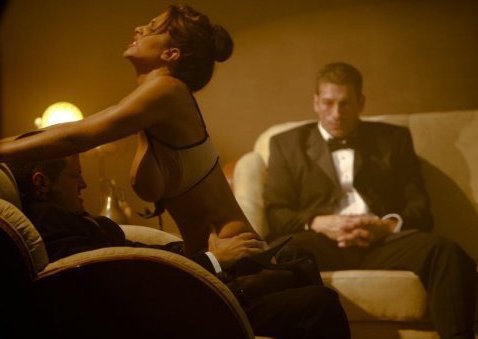 In the past, a cuckold was simply a man whose wife had an open affair behind his back, whilst he did nothing about it.
These days most cuckolds are willing and happy participants in fantasy games played by him and his wife.
These games can take many forms and are usually based around the idea that the wife is punishing her husband for being a poor lover or having a small endowment.
What usually happens is that the wife will either play with her lover in front of her husband, or go out and have sex then come home and tell her husband while they make love.
There are also several Sub Cultures in the cuckolding scene, involving pregnancy, interracial sex, forced bi-sexuality
Here are a few common Cuckold fantasies
Cuckolding - Anticipation
The husband is waiting for his wife to come home from work, she has gone for a few drinks with friends, but she is very late.
The wife has gone back to the home of one of her male friends to have sex.
The wife may ring her husband and let him listen, or even send him photos on her phone of her lover fucking her.
The wife will eventually go home and tell her husband what she has done while he is making love to her.
An extension of this is where the husband has to guess the lover/s in the photos corectly before she allows him to touch her.
---
Cuckolding - Humiliation
The husband is made to watch as his wife makes love to her lover in front of him.
Normally he is not allowed to speak, touch or join in unless told to by either his wife or her lover.
Twists on this can take several forms:
The husband can be restrained in cuffs or ropes
The husband can be made to orally lubricate and guide the lovers penis into his wife
The husband can be verbally abused for being a poor lover/poorly endowed/a wimp/a sissy
The husband may be forced to dress in women's clothing as a sissy
The husband may be forced to wear a chastity device
The games are only limited by the players imagination.
---
Creampies
A creampie is where the wife's lover will ejaculate either into the wife or onto her outer lips.
The wife will not clean herself until she has shown her husband proof that she has been having sex with someone else.
The couple will often have sex using the lovers sperm as a lubricant.
---
Creampie Cleanup
A creampie cleanup is where the husband is forced to lick the sperm from his wife's pussy
If he has been watching, he is often forced to lick clean both his wife and her lovers cock.
There are some great video clips of creampie cleanups on the web, here are some of my favourites:
---
Impregnation
Depending on the level of male submission, a hotwife may even get herself pregnant with her lovers.
There are a lot of adverts by women looking for males (Bulls) looking to breed.
---
Interracial Lovers
This is currently a big sub-culture with (mainly) white wives having sex with (mainly) well endowed black males. Commonly abbreviated to BBC (Big Black Cock)
There is a smaller sub-culture of black and Asian women using white males to cuckold their husbands.
My husband loves watching me with black guys - he says the contrast in skin colours is great, as well as watching my pussy getting stretched by a huge black cock.
---
Forced Bi-sexuality
Many of the activities in the cuckold scene involve some level of bisexual activity
Creampie cleanups - where the husband eats his wife's lovers sperm.
Lubrication - where the cuckold is made to lick the lovers cock to make it wet for penetration.
Fluffing - where the cuckold is made to perform oral sex on the wife's lover to get him hard for her.
Sissying - where the cuckold is dressed as a woman and used as a woman and is fucked by the wife's lover.
---
Warning:
This site contains images of people engaged in sexual activity with each other.
This site contains fantasies of people having "Forced" sex with other people. These are people living out their sexual fantasies in a healthy way, they are not factual scenarios or rape.
Where we use the terms "Forced" or "Made To", the action is the acting out of fantasies discussed by the cuckold and his hotwife in advance.
Everyone involved in the cuckold scene is aware that they are involved in acting out fantasies.